Electric motor MXUS XF40C 30H rear lacing in rim
In a set
Electric motor MXUS XF40C 30H rear lacing in rim
Motor is ideal for trekking bikes.
ELECTRIC MOTOR MXUS XF40C 30H
The motor is recommended for structures built for assisted trekking riding. The motor is gearless.
8x8 - Motor with reduced maximum speed but increased efficiency. It has high torque, provides the most efficient ride with the lowest energy consumption. Suitable for people for whom the maximum speed is not important (or even not wanted), but who see strength (torque) as the main advantage of their design. It is best suited to structures built with strength, efficiency and range in mind.
10x6 - Intermediate motor, has a higher maximum speed at the cost of lower torque (force). Provides faster driving for people who value high speed. It is weaker, provides a few% less range, and will work worse under a loaded mountain ride. This model finds particular interest in trekking, gravel, expedition, cross and other road structures.
12x5 - The motor with the highest maximum speed and also the weakest of the 30H models. This is the drive most commonly used for bicycles with 20/24 "wheels. The use of such an motor means that quite small wheels can accelerate the structure (thanks to the high speed of the engine) to a reasonable maximum speed. This motor model is usually not used for 26-28" wheels. Unless we consciously build a structure that only under ideal conditions on a flat road should accelerate to particularly high maximum speeds.
RIM
Reinforced rim for a V-brake and Disc. Available in sizes: 24", 26 ", 27.5" and 28/29"
Reinforced, riveted, chambered aluminum rim, black. Intended for use in electric bikes. It works well in city vehicles as well as for less demanding off-road driving.
SPOKES
2.5mm black spokes with silver nipples.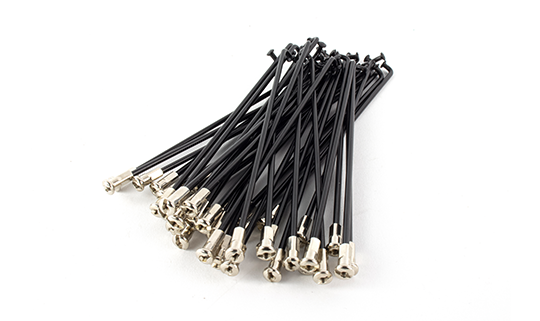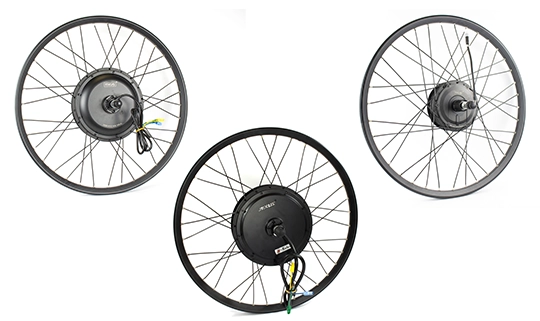 LACING
After purchase, you will receive a laced and centered wheel ready to be mounted in the bicycle frame.
Tip:
Remember that even the best laced wheel requires check the spokes after driving a certain distance. Usually, the first tightening of the spokes is carried out after the first 50-200 km depending on the driving style. If the spokes are starting to rattle, it is a sign that they are on the wheel and should be finally correct.
Halle + NTC10k temperature sensor
135mm (fits classic bikes)