Stickers for the Polly DP6 battery case
Stickers for the Polly DP6 battery case
Sticker for the housing of the Polly DP6 battery case (right and left side of the housing).
After purchase, write in comments the pattern number that we should send to you.
Note: There is no pattern no. - 6, 7
MATERIAL:
Stickers are printed in solvent technology, on a polymer film with a gray hollow glue. The polymer film gives the possibility of light stretching on rounded shapes and after heating it retains its shape. The tubular glue helps in bubble-free application and the gray color helps to hide the graphics or color underneath the sticker you are applying.
The outer layer is a UV laminate that increases the mechanical and sunlight resistance of the sticker.
Comments:
The surface on which the foil is applied must be cleaned of dust, grease and other contaminants that could adversely affect the adhesion of the product.
Choose one of the available pattern: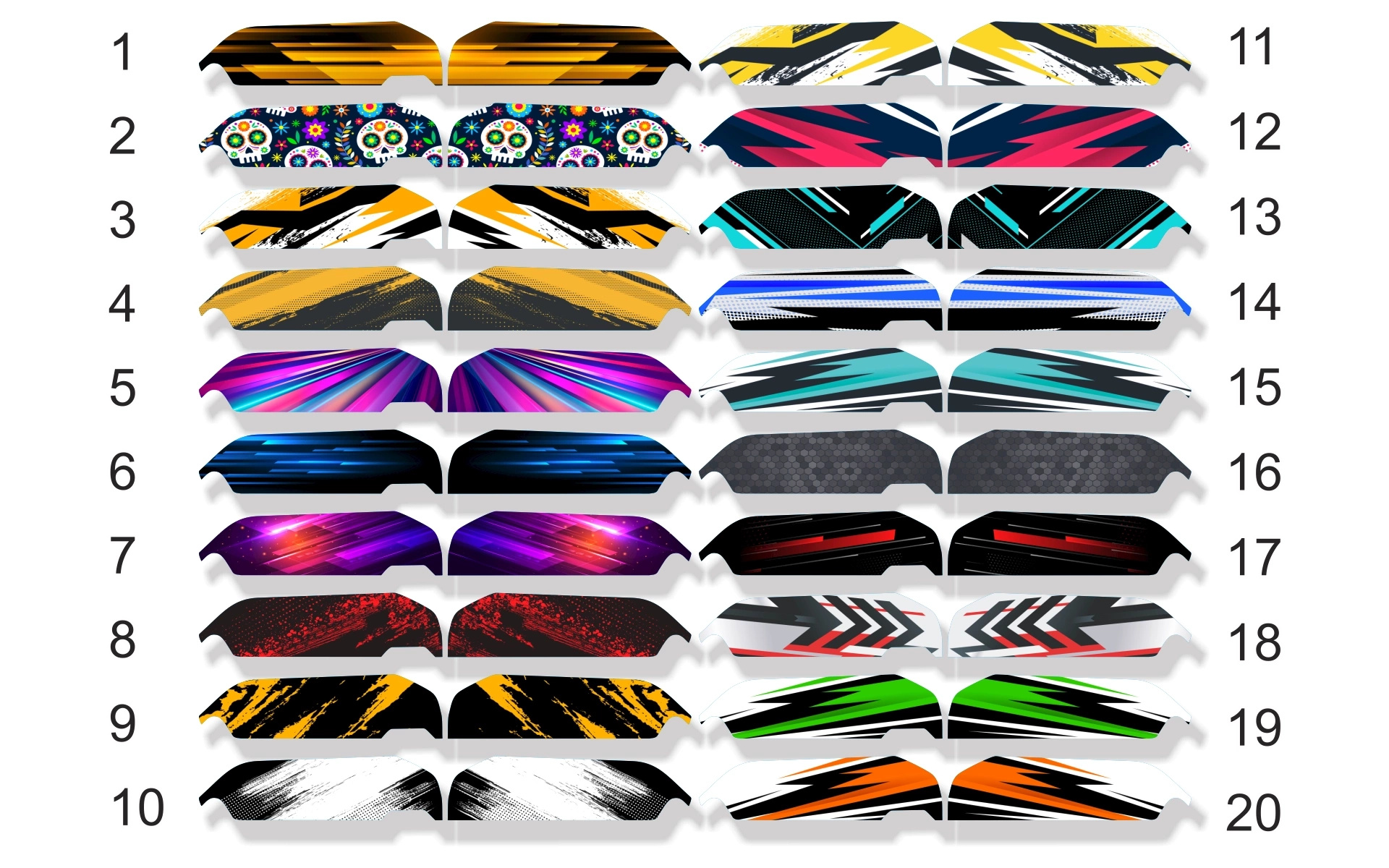 Gallery
An example of using stickers on a customer's bike