Electric motor Mxus XF40 45H v3 3K-Turbo 3000W rear lacing in moto rim
Electric motor Mxus XF40 45H v3 3K-Turbo 3000W rear lacing in moto rim
Motor is ideal for Custom bikes.
ELECTRIC MOTOR MXUS XF40 45H V3 3K-TURBO
The motor is recommended for structures built for riding in mountainous terrain. The motor is gearless.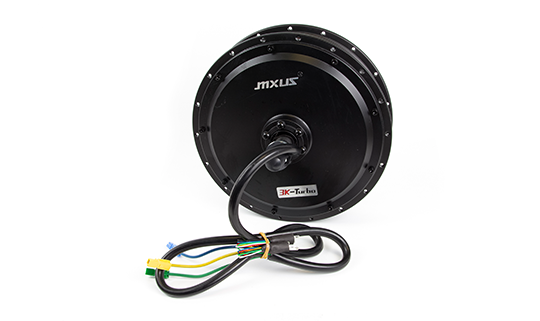 RIM
Reinforced rim for sizes: 18x1,6" i 19x1,4"
It is a rim used to braid high-power motors in off-road constructions. A perfect match for the 2.5-3.0" moto tires used on these machines.
SPOKES
3,2mm black spokes with silver nipples.
LACING
After purchase, you will receive a laced and centered wheel ready to be mounted in the bicycle frame.
Tip:
Remember that even the best laced wheel requires check the spokes after driving a certain distance. Usually, the first tightening of the spokes is carried out after the first 50-200 km depending on the driving style. If the spokes are starting to rattle, it is a sign that they are on the wheel and should be finally correct.
Gwarancja 2 lata - Silniki
Gwarancja 2 lata - Silniki