Electric Bike Rim FATBIKE cruiser custom P75D 36H 20", 24", 26"
Save by buying more
Rim for FATBIKE P75D 36H 20", 24", 26" Electric Bicycle
This rim is designed for FATBIKE bicycles, known for their ability to handle the most challenging terrain conditions.
The rim has a diameter of 75cm, allowing for the installation of wide tires, which are characteristic of FATBIKE bicycles. This enables you to enjoy a stable ride and excellent traction, regardless of the terrain conditions.
APPLICATION
The P75D rim is compatible with the Mxus XF15 750W FATBIKE electric motor.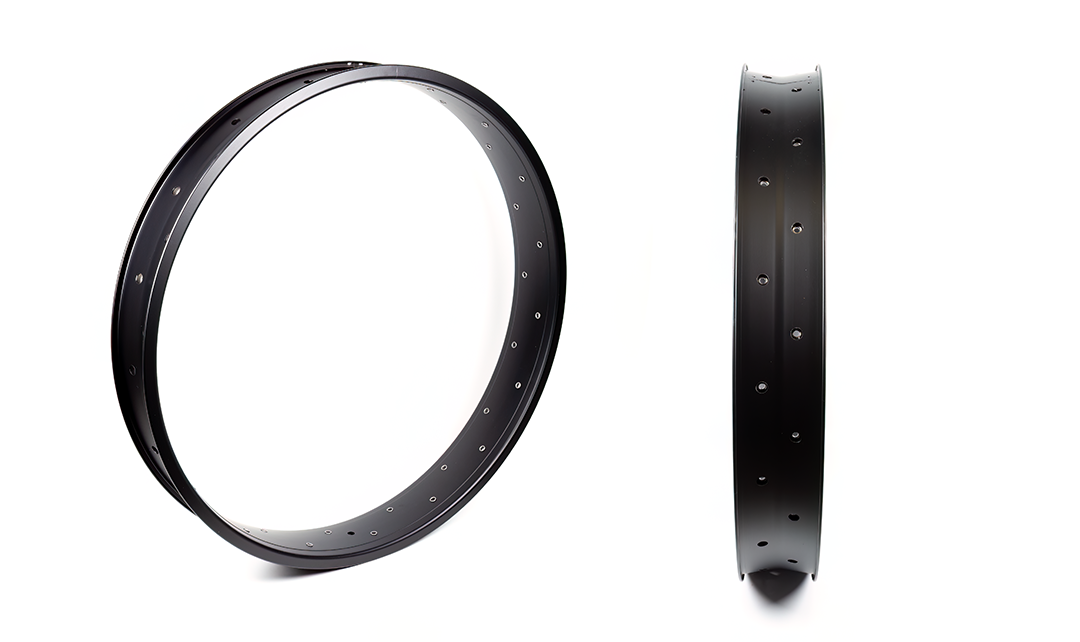 20" (406x75) | 24" (507x75) | 26" (559x75)
20" - 394,2mm | 24" - 495,2mm | 26" - 547,2mm
Maksymalna grubość szprych
Przystosowana pod hamulce
Szerokość profilu wewnętrzna
Szerokość profilu zewnętrzna