Downtube battery 48V 12,75Ah 612Wh + charger (B3.U) - 58km
A "downtube" type bicycle battery mounted in the bicycle frame with a matching charger. The smaller housing allows for installation in most bicycles.
Battery 48V 12,75Ah 612Wh with charger GRATIS
You do not know if the battery case will fit into your bicycle frame? Download the templates and print it in a 1:1 scale, after printing, check that both marked dimensions of 50mm are consistent with reality, otherwise the housing could be printed in a different scale and the dimensions will not match.
Download the battery template for the try-in on the bicycle frame - Click here
Battery 48V
Battery 48V 12,75Ah 612Wh
Range: 58km
25 km / h without wind,
on smooth asphalt without power assistance,
driving "on the throttle"
Capacity 12,75Ah
Rated capacity: 12,75Ah 612Wh
BATTERY 48V
Battery 48V 12,75Ah 612Wh ready for installation in a bicycle with an XT60 connector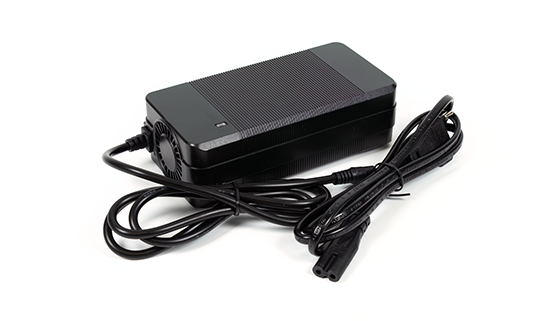 CHARGER 13S 3A
Fast automatic charger for LiIon and LiPoly batteries (lithium-ion and lithium polymer). No configuration required, it works straight away. After the battery is charged, the charger switches to standby.
ADDITIONAL ACCESSORIES
Additional accessories include: 4 washers for mounting the DP-6 battery case to the bicycle frame, keys and wing nuts and mounting screws - 4 pcs.
Laser cut pure nickel plates
PURE NICKEL PLATES
The battery is welded on 8x0.15 thick pure nickel plates, laser cut.
Note:
Be sure to connect the charger to the batteries in the correct order. ALWAYS connect the charger to a 230V socket first and then to the charging socket. DO NOT connect upside down. This can quickly damage both the charger and the BMS installed in your battery. Reverse connection causes the effect of sudden charging of the output capacitors of the charger through the BMS socket. This is accompanied by the flow of huge current that can damage the plug, socket, BMS mosfets or even the charger transistors.
The real capacity of a cell pack(available capacity) is always lower than the nominal capacity of a cell pack (rated capacity of its cells). It is assumed that a ready battery based on a cell pack will have about 10% less real capacity than the theoretical rated capacity. This is caused by many factors, such as the decrease in the cell capacity under load, or the unused capacity left by the BMS (discharge to the minimum cell voltage to about 2.7V) in order to extend the battery life.
Maximum supported current and connection to the controller: 30A, XT60 connector (female). Remember that the XT60 connectors are not waterproof, put the connection with the controller in a water-proof place.
Battery protection: The safety of the battery is ensured by the BMS system, which protects against excessive discharge and overcharging. In addition, it balances the battery, increasing its range and durability.
How to install the battery?
Zestaw Miejski XP03, Zestaw Miejski XF15, Zestaw Trekking XP04
Maximum discharge current
18650 new, unpackaged, 0 cycles
on a professional welding machine, tape pure nickel 100%