BAK H18650CH with assembly into a package of FIRE CONNECTION
Welding BAK H18650CH cells into a package
Custom welded packages. Send us the template and we will prepare the package.
Download the template - Click here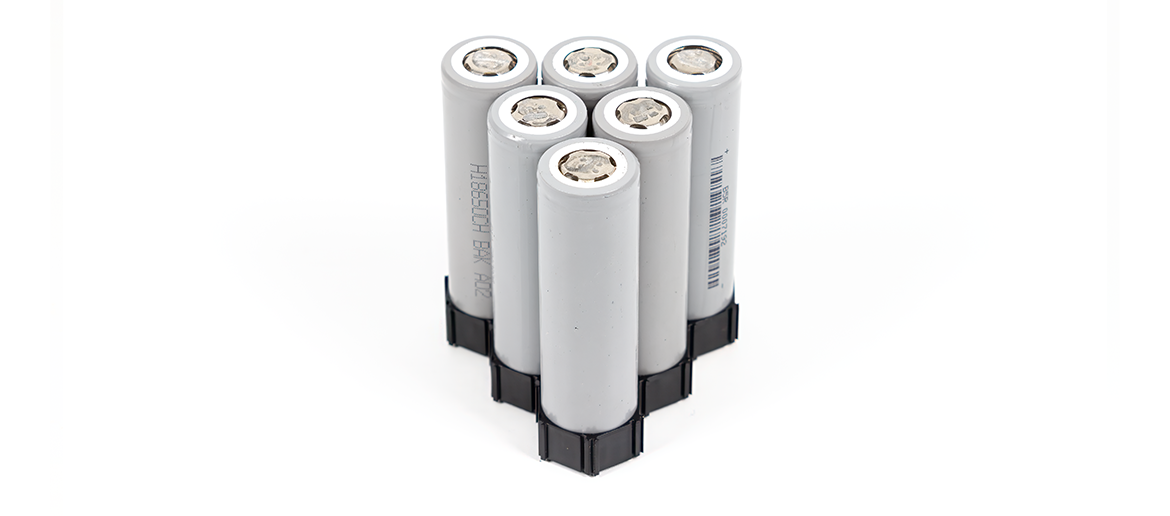 Package voltage
Enter the number of sections to prepare a package for you from the appropriate voltage
Package capacity
Specify the number of cells in parallel in order to prepare for you a package with the appropriate capacity
BAK H18650CH
Packet welding service on BAK H18650CH 18650 cells
The offer includes:
Cell
Honeycomb baskets
Tape 100% nickel
Link alignment
Insulators
Assembly and welding according to the submitted template

To get the finished package:
Add the number of items to your cart according to the number of links in your new package. Most often you will receive information about this from our department packages@nexun.en in a summary of the findings on the implementation of the package.
Download the template printable baskets - use it to simulate the shape and dimensions of the battery being built. Note: print on a scale of 1:1, after printing check that both marked dimensions of 50mm are true, otherwise the baskets may have printed on a different scale and the dimensions will not match.
Maximum discharge current in the package
Discharge current in pack operation (battery pack composed of multiple 18650 or 21700 cells) is lower than the current from the data sheet for a single cell. This is caused by the fact that many cells in the package heat up from each other. Elevated and uneven pack temperature causes rapid degradation of the cell and such a battery may not even survive 1 season. For the sake of safety and the long life of your battery, always design it safely based on the maximum current to operate in the pack. Don't overload the cells, don't build the pack based on the maximum current for 1 cell - otherwise your pack will live a very short life.
Formula for calculating the minimum size of the battery:
[driver current] / [maximum discharge current for cell in pack]=Number of cells in parallel 45A / 5A = 9 (minimum 9 cells in parallel in a pack)
Attention:
The real capacity of the pack (capacity available) is always less than the rated capacity of the pack (rated capacity of the cells that comprise it). It is assumed that the finished battery based on the pack will have about 10% less real capacity than the theoretical rated capacity. This is due to a number of factors such as, a decrease in cell capacity under load, or leaving unused capacity by the BMS (discharging to the minimum cell voltage to about 2.7V) aimed at extending battery life.
Examples of packages made by our company
Maximum working temperature
Standard discharge current
Standard charging current
18650 new, unpackaged, 0 cycles
Gwarancja 2 lata - Ogniw i pakiety
Gwarancja 2 lata - Ogniw i pakiety